We offer instructor-led industrial workplace safety training at your place or ours!
As the number and complexity of health and safety training regulations increase, many businesses are finding it difficult to maintain compliance and avoid civil and criminal penalties.

In response to industry-wide needs, Safety Training Services, Inc. has opened their Health and Safety Training Center in Highland, Indiana, 45 minutes from Chicago, Illinois, to provide training classes up to standards provided by:
---
OFFERING PRACTICAL SOLUTIONS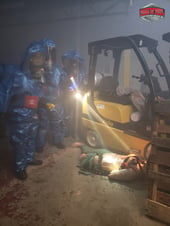 The training center offers "hands-on" training under controlled simulated conditions as a practical alternative to "traditional" seminars.

The training center is located in a state-of-the-art training facility, where each trainee can actively respond to mock emergency and preparedness drills while simultaneously learning to use the most advanced equipment currently available.

---
STANDARD AND CUSTOMIZED TRAINING COURSES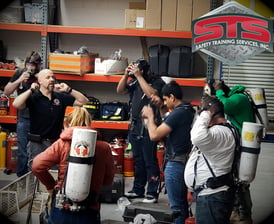 Classes can be provided at the training center or at your facility. All of our courses can be tailored to address your industry-specific needs.

We offer topic-based training sessions, skill-building exercises, and regulatory compliance training geared toward specific industrial requirements or exposure scenarios. As a first step, we assist clients by identifying the applicable regulatory training requirements for their operations. We can then recommend an integrated curriculum to minimize overlapping requirements.



---
WORKING KNOWLEDGE AND EXPERIENCE THROUGH INTERACTIVE CLASSES
In any type of training, the return on investment is directly related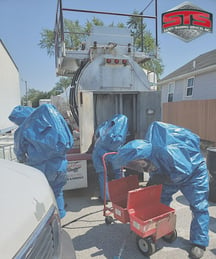 to the trainee's ability to absorb and apply the course work. All of the classes are specifically designed to provide trainees with a working knowledge of the required information.

By holding class sizes to fewer than 25 people, our trainers can focus on individual differences, require each trainee to participate in drills, and assist each participant in practicing the proper use of equipment.

Because much of our staff is trained and practicing firefighters, paramedics, HAZMAT specialists, and active rescue team members, they have first-hand knowledge of the applicable safety regulatory standards and can communicate these requirements to plant managers and employees.

We invite you to meet our staff by clicking here.
---

THE WAY YOU WOULD HAVE DONE IT
We hope you join our list of satisfied customers who have said:
"You conduct training the way I would have done it."
All of the courses are available upon request.

Contact the STS - Training Center