Unfortunately when safety isn't a priority for a company, you have lamentable news stories like this.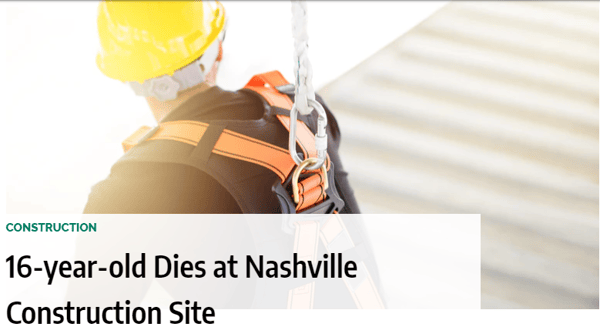 This article, from EHSToday, reports on a recent incident involving a young man (especially as it relates to being in the workforce) who died because of a lack of understanding or possibly an ignorance to working at heights. Long story short, they found no fall protection was being used at the site, and one would have to question training, if any, as well.
Fall protection is, and has been the leading cause of fatal injuries in construction and is consistently one of OSHA's most cited violations.
Over one-third of fatalities in the construction industry occurs due to falls from height.
These deaths are preventable!
If it is a matter of not knowing, allow our company to help educate you and your team. We offer training on working at heights as well as other workplace safety topics. We even have discounts to veterans, for any open enrollment classes we offer.
Please, think about your own safety and the safety of those around you. Say something if you feel the need, or contact a safety professional to ask a question. We have consultants available for on-site work whenever your company may need.