Supplied-Air Trailers
Have a crew in need of some good old fashioned oxygen? Our supplied-air trailers have the hook-up...literally! Forget that bulky SCBA equipment on your back, we rent these out so you can enter confined spaces with ease or to breathe freely while finishing up a job knowing that you have enough air for multiple people to last all day!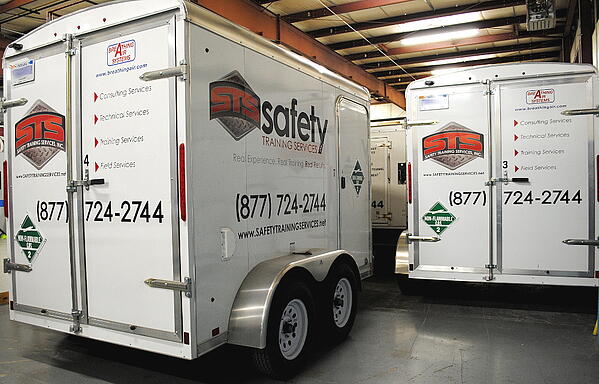 Inside of the air trailers - Click for Picture
Instructions located on inside door of all air trailers - Click for Picture
All supplied-air trailers have manuals and other information for all equipment located inside along with a maintenance checklist so all of our equipment stays current and in 100% working order.
---
Need a technician for the purpose of operating/maintaining a supplied air system? Safety Training Services has air technicians available for any time you need them, click below to see what you can count on them to do!