NFPA 70E "Arc Flash" Training
8-Hr. Electrical Safety "Arc Flash" Training - This program is for all personnel who are responsible for the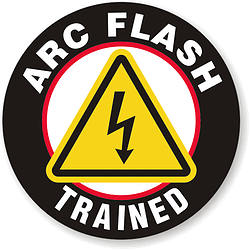 maintenance, installation, and troubleshooting of low and medium voltage electrical control and distribution equipment. Supervisors and and safety managers of electrical maintenance employees.
Course Overview
Safety Training Services, Inc. will conduct an instructor led training program that satisfies the OSHA & NFPA 70E standard. Upon completion of this course, participants will be able to:
Identify electrical hazards in the workplace.
Determine the personal protective equipment required based on the task to be performed.
Identify safer alternatives to existing procedures.
Establish an electrically safe work environment.

The training topics will include the following:
Hazard assessment and prevention techniques.
Equipment labeling per the national electrical code.
Safety procedures, hazard assessment, lockout/tagout, and protective grounding based on OSHA and NFPA standards.
Selection and use of the proper test equipment.
The effects of arc flash and blast.
PPE selection, limitations, and maintenance.
Electrical shock and shock prevention.
Alternatives to unsafe procedures.
Minimizing electrical safety hazards.
New electrical system maintenance technologies.
Breaker/fuse coordination and its impact on employee safety.
Safe system restoration procedures.
The relationship between electrical system maintenance and arc flash.
Energized work permits.
The dangers of improperly grounded electrical equipment.
How to read your facility one line diagram.
Electrical safety and chemicals.

Click Here
to download a PDF of the course overview