Occupational Noise Exposure Training
Occupational Noise Exposure Training - This 2-hour program explains the organization's policies and procedures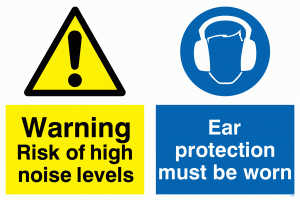 related to the use of hearing protection. Meets the requirements of 29 CFR 1910.95.
Course Overview
Safety Training Services, Inc. will conduct a training program that satisfies the OSHA Occupational Noise General Industry Standard – (29 CFR 1910.147) to ensure that the purpose and function of an hearing protection program are understood by employees and that the knowledge and skills required for the safe application and use of noise reduction devices are acquired by applicable employees. The training will include the following:
The recognition of applicable hazardous noise sources, the type and magnitude of the noise reduction devices available in the workplace, and the methods and means necessary to protect an employee's hearing.
The purpose and use of the noise and hearing conservation equipment.
Click Here to download a PDF of the course overview