We wrote last week about the American National Standards Institute (ANSI), what exactly aerial work platforms (AWPs) are, the current issues facing the industry, and some tips to keep you safe on an AWP. This week, we will focus on compliance requirements, operator familiarization and general training.
Roles
ANSI standards heavily promote safety by developing recommendations and guidelines; however these standards are to be considered best practices, and are not laws or regulations. Compliance with ANSI standards is voluntary.

The Occupational Safety & Health Administration (OSHA), a government agency that issues and enforces regulations for employers to ensure workplace health and safety. These regulations are often referred to as standards, but they are in fact laws and compliance is mandatory.
So Why Comply?
It is true that ANSI is voluntary, and OSHA is mandatory, however it is to be noted that the OSHA regulations were in fact based on ANSI standards. Basically, once OSHA adopts the ANSI standards as their own, they no longer are voluntary and become law.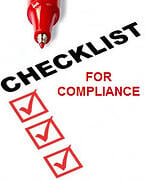 Despite ANSI standards being voluntary, it is in every company's best interest to comply. Because OSHA law many times is adopted from ANSI standards, the standards in the ANSI handbook are considered a consensus of what's best to keep employees safe and because of this OSHA can decide that the company is not "free from recognized hazards" and cite the company for the "general duty" clause for not following ANSI standards. So as it turns out, ANSI standards may not be as "voluntary" as expressed. Keep yourself and your employee's safe, by following the ANSI guidebooks as mandatory as OSHA law.
Operator
Prior to use of an AWP, the operator must be trained before operation of the unit. This training should include the inspection, application, recognition, and avoidance of hazards associated with the equipment. As stated earlier, familiarization of the specific model of equipment should also be received prior to operating. Here is outline of each as stated by ANSI A92 Standards.
Training
Essentially what prepares an operator to operate AWP
Can teach multiple pieces of equipment of a particular type
Covers broad types (push-around, boom lifts, scissor lifts, trailer-mounted boom lifts), as opposed to specific manufacturer/models
Includes classroom/"formal" training as well as "hands-on"/practical
ANSI A92.5 & A92.6 extensively cover instructions for operators regarding the inspection, application and operation of AWP equipment. Proper training should include, but not limited to the following issues and requirements:
Actual operation of the aerial platform performed "under the direction of a qualified person."
Trainee is to operate the aerial platform(s) for a sufficient period of time to demonstrate proficiency in the actual operation of all functions of the aerial platform.
Much of the training should take place in the classroom.
Regulations and standards shall be discussed.
The need to perform workplace inspections.
Recognition and avoidance of common hazards.
Operator warnings and instructions.
The purpose, location and use of manuals.
A proper, full pre-start inspection.
Factors affecting stability.
Personal protective equipment (PPE) for use on AWPs.
General equipment components.
Safe use of equipment.
The proper selection of the AWP equipment for the job at hand.
The application and understanding of typical options that are likely associated with larger machines: e.g. outriggers/stabilizers, extendable axles, etc.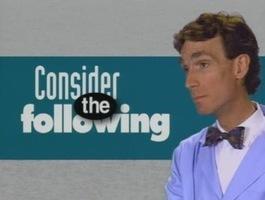 When properly trained, an operator is ready to operate any like-type of AWP as long as they are familiarized with the controls/safety devices of the other like-type equipment. Remember, when training takes place on a particular model of equipment, you must become "familiar" with other equipment models that were not included in the initial instruction so as not to put the operator at risk of danger/injury because of failure to know specific controls/safety devices. For example, certain manufacturers/models have different emergency lowering procedures, so familiarization is just as critical as general training. You wouldn't want to be stuck up 30 ft in the air on a scissor lift with no one around, not knowing how to get down!
Familiarization
Prepares an operator to operate specific manufacturers/models of AWP equipment (once general training has taken place)
For use in operating a foreign manufacturer/model of AWP to a qualified operator
Example: Manufacturer X Model XXX, Manufacturer Y Model YYY, Manufacturer Z Model ZZZ
Prior to use of unfamiliarized AWP; look through/use of manual & a someone familiar with model
ANSI A92.5 and A92.6 Standards (Section 8.5.3, specifically) state that:
"When an operator is directed to operate an aerial platform he/she is not familiar with, the operator shall receive instructions regarding the following items:
The location of the weather resistant compartment (for manual storage).

It is the responsibility of the operator to ensure that the correct manuals are in fact on board the unit as required by Section 8.2 of ANSI A2 Standards and that he/she be familiar with the manuals and reference them as required in Section 8.2.1.

The purpose and function of all controls.
Safety devices and operating characteristics specific to the aerial platform."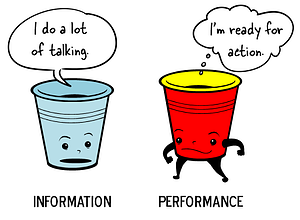 Remember, familiarization must be facilitated by a qualified person. Only someone who is already trained and qualified may self-familiarize by reading and understanding the manual/operating instructions. Always refer to the operator's manual if you have any questions, you might be surprised to find out how much information is actually in there!