"Revising OSHA's Hazard Communication standard will improve the quality and consistency of hazard information, making it safer for workers to do their jobs and easier for employers to stay competitive."
--U.S. Secretary of Labor Hilda Solis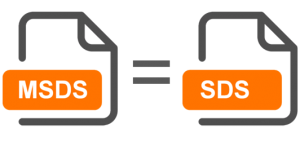 If you are not already aware that the Hazard Communication is undergoing a huge change in that "Material Safety Data Sheets" (MSDS) will now be known as simply "Safety Data Sheets" (SDS) as the Hazard Communication Standard (29 CFR 1910.1200) is now aligned with the Globally Harmonized System of Classification and Labeling of Chemicals (GHS). This update was made to provide a common approach to classifying chemicals and communicating hazard information on labels and SDS.
In OSHA's words:
"Once implemented, the revised standard will improve the quality and consistency of hazard information in the workplace, making it safer for workers by providing easily understandable information on appropriate handling and safe use of hazardous chemicals. This update will also help reduce trade barriers and result in productivity improvements for American businesses that regularly handle, store, and use hazardous chemicals while providing cost savings for American businesses that periodically update safety data sheets and labels for chemicals covered under the hazard communication standard."
In order to ensure chemical safety in the workplace, information about the identities and hazards of the chemicals must be available and understandable to workers. OSHA's Hazard Communication Standard (HCS) requires the development and dissemination of such information:
Chemical manufacturers and importers are required to evaluate the hazards of the chemicals they produce or import, and prepare labels and safety data sheets to convey the hazard information to customers.

All employers with hazardous chemicals in their workplaces must have labels and safety data sheets for their exposed workers, and train them to handle the chemicals appropriately.

Major changes to the Hazard
Communication Standard

Hazard classification: Now provides specific criteria for classification of health hazards, physical hazards and mixtures.

Labels: Chemical manufacturers and importers will be required to provide a label that includes a harmonized signal word, pictogram, and hazard statement for each hazard class and category. Precautionary statements must also be provided.

Safety Data Sheets: Will now have a specified 16-section format.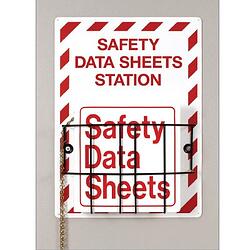 Identification

Hazard(s) identification

Composition/information on ingredients

First-Aid measures

Fire-fighting measures

Accidental release measures

Handling and storage

Exposure controls/personal protection

Physical and chemical properties

Stability and reactivity

Toxicological information

Ecological information

Disposal considerations

Transport information

Regulatory information

Other information, including date of preparation or last revision
Information and training: Employers are required to train workers by December 1, 2013 on the new labels elements and safety data sheets format to facilitate recognition and understanding.

Training to be included:

Training on label elements

Product identifier
Signal word
Pictogram
Hazard statement(s)
Precautionary statement(s)
Name, address and phone number of the chemical manufacturer, distributor, or importer

Training on the new 16-section format
The first deadline in the implementation phase is Dec. 1, 2013. By this date, employers must train workers on the new label elements and safety data sheet format. OSHA's Hazard Communication website has the following QuickCards and OSHA Briefs to assist employers with the required training.
• Safety Data Sheet OSHA Brief
Let Safety Training Services help you through this first deadline by getting yourself and your staff trained on the new Hazard Communication Standard today! Find out how we can do so by clicking below!