An aerial work platform is, as ANSI defines it, a mobile or manually propelled device that has an adjustable position platform, supported from ground level by a structure.
ANSI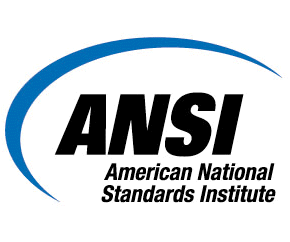 ANSI stands for American National Standards Institute, who facilitates the development ofAmerican National Standards (ANS) by accrediting the procedures of standards developing organizations (SDOs). These groups work cooperatively to develop voluntary national consensus standards.
Their mission, according to their website, is "to enhance both the global competitiveness of U.S. business and the U.S. quality of life by promoting and facilitating voluntary consensus standards and conformity assessment systems, and safeguarding their integrity."
Aerial Work Platforms (AWPs)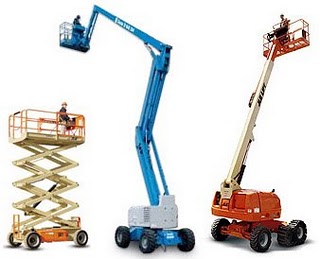 AWP equipment is very useful. It allows users access to usually inaccessible areas, usually at height. They can be used by maintenance workers, construction workers, firefighters (for emergency access); all while being operated by a single person (most models). AWPs can not only be used for transportation and/or access to certain areas, but also can be equipped with electrical outlets, compressed air (for power tools), and other specialist equipment.
There are many programs available for training operators of this equipment. Many of these training programs offer much to students regardless of their level of experience with AWPs. In fact, it is the differences in experience within the students in the class that usually makes for a great training atmosphere and allows every student to leave the training with some good information they didn't know before.
Current Issues Facing the Industry
Understanding the importance of proper general training and familiarization

This is too often overlooked; you wouldn't want someone on the road who simply 'skimmed' a driver's manual and has not familiarized themselves with the make/model of the vehicle they're driving, would you? So why send someone onto a machine in which they know very little about?

Improper training

Does driver's ed simply show you a 15 minute video presentation, give you a driver's license and wish you luck on the road? Heck no!

Confusion between general training and familiarization

Do you know the difference? Here's how ANSI defines the two:

Familiarization: "Providing information regarding the control functions and safety devices for the aerial work platform(s) to a qualified person or operator who controls the movement of the aerial work platform(s) being delivered."
General Training: "Instruction to enable the trainee to become a qualified person regarding the task to be performed, including knowledge regarding potential hazards."

Misunderstanding of who is qualified to be a trainer

ANSI defines a 'qualified person' as follows (this pertains to operators and trainers alike):

"One who, by possession of a recognized degree, certificate, or professional standing, or by extensive knowledge, training, and experience, has successfully demonstrated his/her ability to solve or resolve problems related to the subject matter, the work, or the project."

Need for clarification of all AWP equipment stakeholders' responsibilities

ANSI is looking to address certain issues in an updated version of the standards.

Impact on insurance

Although, in a general sense, with appropriate training "accidents" are less likely to happen and therefore less insurance would be claimed/paid out.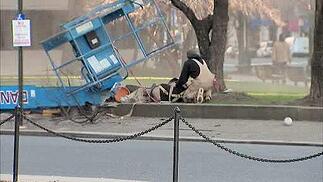 In next week's blog article, we will address many of these issues and shed light upon how to be 'appropriately' trained to use an AWP. This should serve as a thought-provoking piece until then, when we will discuss training, being 'qualified' and the importance of familiarization for the operator.
I will however, share with you some AWP safety tips. These are very important to follow, as the equipment being operated is potentially dangerous if operated incorrectly. Failure to follow these tips could result in serious injury, or worse. Stay safe, ingrain these in your head, and come back next week for additional best practices for aerial work platforms!
Aerial Work Platform Safety Tips
Make sure that workers who operate aerial lifts are properly trained in the safe use of the equipment.

Maintain and operate elevating work platforms according to the manufacturer's instructions.

Never override hydraulic, mechanical, or electrical safety devices.

Never move the equipment with workers in an elevated platform unless this is permitted by the manufacturer.

Do not allow workers to position themselves between overhead hazards, such as joists and beams, and the rails of the basket. Movement of the lift could crush the worker(s).

Maintain a minimum clearance of at least 10 feet, or 3 meters, away from the nearest energized overhead lines.

Always treat power lines, wires and other conductors as energized, even if they are down or appear to be insulated.

Use a body harness or restraining belt with a lanyard attached to the boom or basket to prevent the worker(s) from being ejected or pulled from the basket.

Set the brakes and use wheel chocks when on an incline.

Use outriggers, if provided.

Do not exceed the load limits of the equipment. Allow for the combined weight of the worker, tools and materials.
Safety Training Services, Inc. offers aerial work platform training for you and your workers! Our AWP training can be customized to include scissor, boom lift, or both. We provide the participant the necessary knowledge regarding the units operation, hazards and safeguards. This course consists of classwork, written testing and (hands-on) practical evaluation.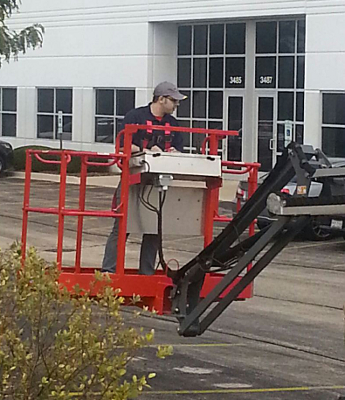 Training is administered by professional safety trainers, specialized in delivering operator training for aerial equipment with an engaging course that exposes participants to multi-media content, cause & effect accident videos and current events. We also provide on-site training at your location, alleviating the need for participant travel.
All participants are issued course completion certificate and photo ID cards, (with successful course completion). We provide and maintain all necessary recordkeeping and make it available to our customer whenever you may need it. This training will help to minimize "loss time accidents" and help to maintain or improve your EMR – Experience Modification Rating.
Click the button below for more information!