With May (Electrical Safety Month) coming to a close, Safety Training Services, Inc. would like to offer 10 tips to remember for those who work near overhead power lines (when working outside):
1. Survey your surroundings. Always be aware of the location of power lines, particularly when using long tools (e.g. ladders). Don't assume…assess.
2. Obey the 10 foot rule. As in, do not work or use equipment within 10 feet of overhead lines. You may feel lucky and think "I won't come in contact with the power line." However, the electricity can arc to nearby objects and people and assuming you have enough time to think before being barbequed better than my dad's grilled chicken, you'll remember these words.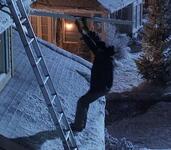 3. Be careful when working on your roof. That includes cleaning gutters, installing antennas and satellite dishes or any repair work. Oh….and during winter, those holiday lights, be especially careful putting those 250 strands up, thank you Mr. Griswold.
4. Never climb trees near power lines. Limbs & branches can bend or break off and obviously, you can fall off. Didn't you learn this as a child?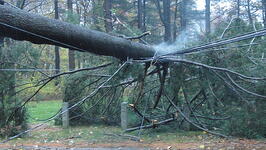 5. Never trim trees near power lines. Leave that to a professional.
6. Always follow safety procedures, no matter how boring and mundane they seem. Just remember, "Working safely may get old, but so do those who practice it."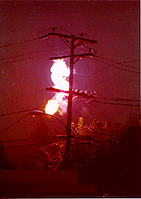 7. Assume all power lines are energized. Do not use metal ladders near them; instead use appropriate American National Standards Institute (ANSI)-approved ladders for work near energized power lines. With respect to electricity, one wrong move could be your last.
8. Train yourself/your workers. You/they should be versed in emergency communication and proper techniques for providing aid to someone after an electrical accident.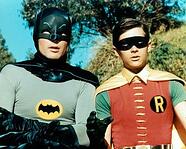 9. Use Safety Watches or Spotters. Their only duties should be observing the work and communicating with the operator to ensure the equipment never gets closer than 10 feet to a power line. Were you in boy/girl scouts as a kid? Remember the "buddy system!"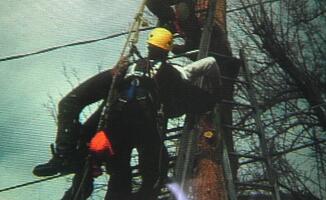 10. Don't be a hero! Keep a safe distance from any victim who is/was in direct contact with electricity. Call 911 immediately! Do not try to touch victim because you may be electrocuted.
The best way to avoid injury from power lines is to make the choice to stay committed to safety. All rules & regulations are useless unless they're observed. Safe work habits should be consistent and ongoing.
Remember, as OSHA states it, "no building, equipment, deadline or profit is worth a human life."
Safety Training Services, Inc. provides appropriate training for several safety topics, including but not limited to: OSHA General Industry, OSHA Construction Industry, NFPA 70E Arc Flash Training, HAZWOPER, Confined Space Entry and Rescue. Call or contact us for a free quote on safety training! Consulting Services, Rescue Services and Equipment sales & rentals also available. Or schedule a visit to come by (or us to you) and see what we can offer your company today!